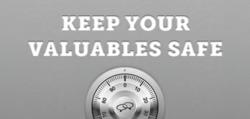 Baltimore, MD (PRWEB) May 07, 2013
Many people enjoy the convenience of a detached shed or garage as a place to store vehicles, tools, or anything that may not have a place inside the home. While a detached structure can offer protection from the elements, and valuable storage space, they can also serve as a potential target for thieves.
Often, a detached structure is forgotten when it comes to home security, but it is important to protect these structures, just as a traditional home is protected. The security and safety experts at SecuritySystemReviews.com, a site offering reviews of the top home security systems and security system equipment, created a list of tips to secure detached structures, and increase the safety of a homeowners property.
1.